Malaysia Climate Action Week 2022
A.C.T. Now Conference will bring together renowned sustainability practitioners and stakeholders to present transformational green initiatives and actionable solutions in line with this year's theme of A.C.T. Now.
CONFERENCE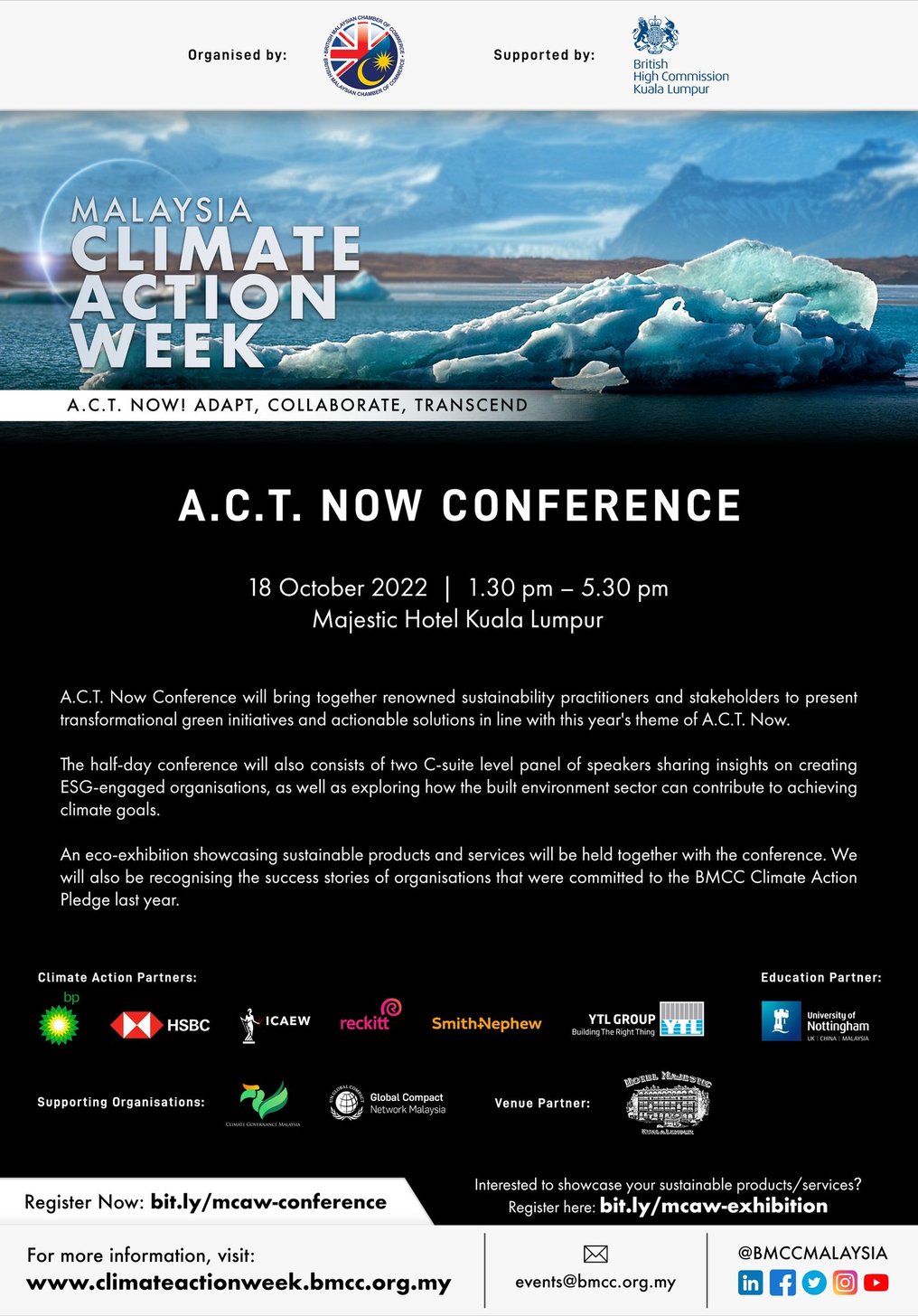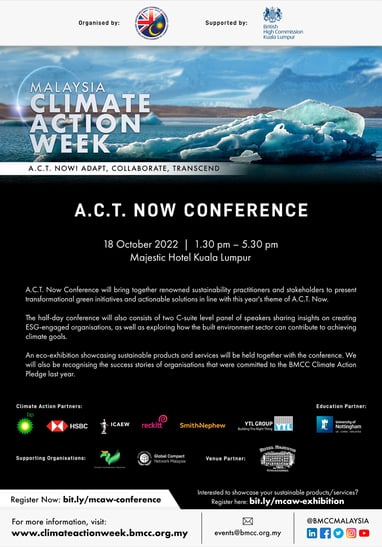 The half-day conference will also consist of two C-suite level panels of speakers sharing insights on creating ESG engaged organisations, as well as exploring how the built environment sector can contribute to achieving climate goals.
An eco-exhibition showcasing sustainable products and services will be held together with the conference. We will also be recognising the success stories of organisations that were committed to the BMCC Climate Action Pledge last year.